Let your customers know you plan to strike with these labels – designed for 1-1/4 x 2-1/4″ size, Dymo #30334.
Download the above jpeg file and print them yourself. You can also download these in .label format for Dymo and other label makers in our Discord server. (WordPress won't let me upload .label file formats!)
Here is a version for 4×6 label printers, which prints three per label:
And finally, if you prefer the small size, and do not wish to spend $30 on a roll of labels that you won't use after the strike, Lightbringer Designs is sending them out to anyone who wants them at cost. 48 labels fit in a 1oz envelope, and the cost is $5 with shipping.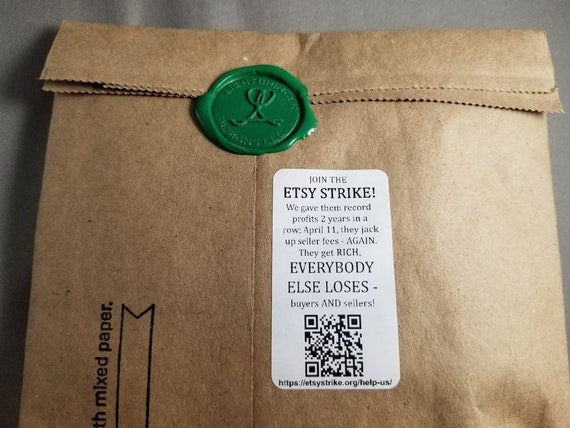 Thank you everyone for your hard work to promote this! (PS: Yay, we're going on 15K signatures!)