If you haven't yet, please sign our petition! Buyers and sellers and Etsy employees can sign: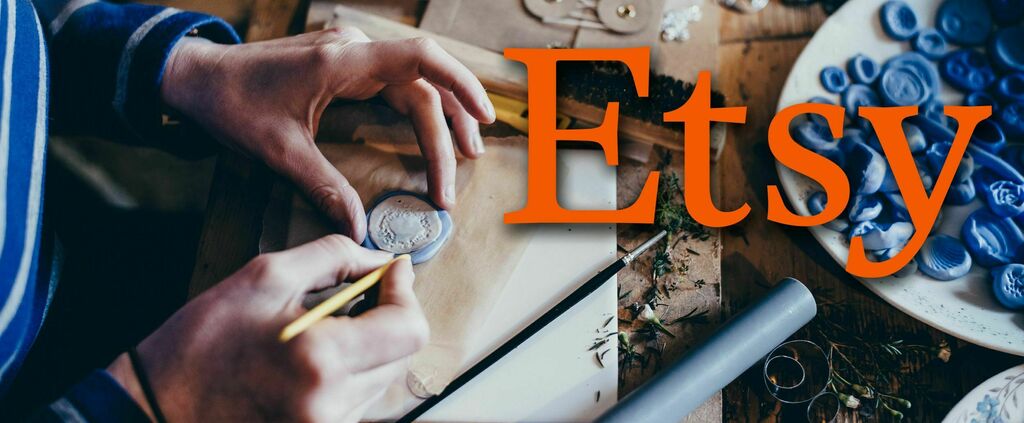 On Coworker.org, we weren't able to include links. Below is the text of our petition with links backing up our claims.
Etsy made bank over the pandemic. In 2020, they more than doubled their gross marketplace sales. In 2021, they kept those pandemic sales gains and broke their 2020 record by $3.2 billion dollars.
In June of 2021, they acquired Elo7, the "Etsy of Brazil" to the tune of $217 million dollars cash.In July of 2021, they completed acquisition of Depop, a British fashion marketplace, to the tune of $1.625 billion dollars, primarily cash.
They followed up these record pandemic gains by turning around and sticking it to their sellers.
On April 11, 2022, they increased our transaction fees by 30%.
Etsy's last transaction fee increase was in July 2018. With the new increase, our basic fees to use the platform have more than doubled in less than four years. These basic fees do not include additional fees for Offsite ads – which started during the first wave of the pandemic.
Offsite Ads pushes Etsy's advertising costs onto their sellers, by charging us an additional 12-15% fee for each item sold through the Offsite Ads program. A 15% fee is charged to sellers who have never earned more than $10,000 in a year, and these sellers are allowed to opt out of the program. Other sellers pay 12%, and are never allowed to opt out.
Thanks to Offsite Ads, Etsy fees are an unpredictable expense that can take more than 20% of each transaction. We have no control over how these ads are administered, or how much of our money is spent.
Another mid-pandemic development is the Star Seller Program, a bizarre attempt to micromanage the terms of our engagement with our buyers and audiences. Meanwhile, Etsy sellers routinely report waiting weeks or months for responses to urgent Etsy support tickets.
AI-powered bots shut down legitimate seller accounts seemingly at random, while Etsy looks the other way on resellers who undercut authentic makers by peddling sweatshop-produced junk in clear violation of the spirit of the Etsy community. Rather than rewarding the sellers whose hard work has enabled Etsy to become one of the most profitable tech companies in the world, Etsy gouges us, ignores us and patronizes us.
As individual crafters, makers and small businesspeople, we may be easy for a giant corporation like Etsy to take advantage of. But as an organized front of people, determined to use our diverse skills and boundless creativity to win ourselves a fairer deal, Etsy won't have such an easy time shoving us around.
We went on strike April 11-18 to call on Etsy to hold itself accountable to sellers and buyers. Sellers put their shops on vacation mode in protest. Buyers showed support by agreeing to boycott Etsy during that time.
Our Demands
Cancel the Fee Increase
Increasing seller fees by 30% after two years of record sales is nothing short of pandemic profiteering. With this increase, our fees as sellers will have more than doubled in less than 4 years.
Crack down on Resellers
Etsy needs to provide a comprehensive plan for tackling resellers (people selling mass produced goods that they have not even designed themselves) on the platform. This plan must be transparent so that sellers can hold Etsy accountable.
"Golden" Support Tickets
People are waiting months to appeal computer-made decisions that stop them from accessing their own earnings, or running their business entirely. These people should have an automatic fast track through Etsy's infamously slow support system. Etsy can't bill itself as a folksy, handmade utopia while AI bots terrorize sellers whose livelihood depends on reaching buyers on the platform.
End the Star Seller Program
Passive aggressive efforts to influence seller behavior are counter-productive and result in a worse customer experience. Rather than making us mad at buyers who leave glowing 4-Star reviews, or making us feel that we can no longer offer letter class shipping on items like cards and stickers, Etsy should leave us to individually do the best we can for each and every customer in each and every situation.
Let All sellers opt out of Offsite Ads
We should be in control of which listings to advertise, how much we spend on ads, and whether to advertise at all. There should be no level of "success" that forces sellers to foot Etsy's advertising costs, unless we choose to. That "success" level being well below the US federal poverty line only adds insult to injury.
Read our full petition at coworker.org.
The Etsy Timeline
Etsy was an amazing place to do business for more than a decade. Here is a timeline of events, culminating in our strike, and the formation of the Indie Sellers Guild.